Locate to Avonmouth Severnside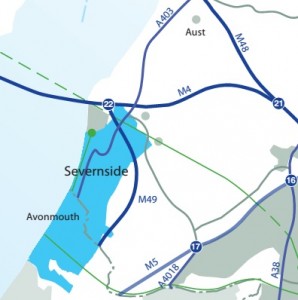 Enterprise Area Profile
Great news if you're looking for a site that suits large-scale industrial, warehouse and distribution, energy and waste processing sectors. The Avonmouth Severnside Enterprise Area offers everything you could wish for; access to 45 million people via our road, rail and port connections, a highly skilled workforce at your disposal, and the potential to think big.
Ideal for:
Warehousing and storage
Large scale distribution and logistics
Environmental technologies
Heavy industry and manufacturing
With its location on the Severn Estuary, sheer scale of operation, and highly skilled workforce, the Avonmouth Severnside Enterprise Area is perfectly placed to encourage significant development.
In particular, Warehousing and Storage, Large Scale Distribution and Logistics and Environmental technologies will benefit from its infrastructure and connectivity. In fact, the area still has over 650 hectares of development land.
To find out more about current development opportunities, click on the links below:
www.junctiononecentralpark.com
http://www.centralapproach.co.uk/
---
Locate to Avonmouth Severnside
With a strategic location and immense development area, Avonmouth Severnside is a prime location for businesses thinking big and operating nationally or internationally.
Locate to Filton
A world-class area rich in aerospace technology, manufacturing and engineering. Thanks to unlocked development land, invest in your business on a reputation of excellence.
Locate to Emersons Green
An excellent new enterprise area that provides the environment, space, flexibility and support for science, research and innovation businesses to locate, flourish, grow.