Partner Agencies
West of England Growth Hub provides the first port of call for all businesses looking to engage with any publicly funded business support project. The range of services we offer includes; finance assistance, support for high growth businesses, access to skills packages, manufacturing, innovation and research advice and export support | www.wearegrowth.co.uk
Institute of Directors (IoD) membership offers support for entrepreneurs and Directors to maximise personal potential and enhance business performance. Successful companies need solid, strategic frameworks and the IoD provides this information through business networking, training and advice. We are now based at Bristol and Bath Science Park | Iod.southwest@iod.com | www.iod.com/southwest
Bristol Junior Chamber The BJC is an independent Bristol focused networking group of circa 140 members from a broad range of sectors that has grown since inception in 1948 to be a firmly established part of the business community in Bristol and its surroundings. Membership is almost an exact even split between males and females and it is renowned as being a very friendly and open group that suits like minded people from any walks of life who are keen to get involved. | Bristol Junior Chamber
Business West is a powerful voice for business. All companies can benefit from the range of information, advice, networking events and international trade support that is available from Business West. Delivering essential Chamber of Commerce services in Bristol, Bath and Gloucestershire to almost 2,000 members enables Business West to speak with authority on the issues that matter to business. As an effective link between the private and public sectors, it ensures the interests of commerce are taken into account when key decisions are made at local, regional and national levels | 01275373373 | info@businesswest.co.uk | http://www.businesswest.co.uk/
Enterprise Europe Network South Funded jointly by the European Commission and Innovate UK, The Enterprise Europe Network provides innovation, internationalisation and entrepreneurial support to business and academia. Services include; advice and support on trading in Europe, identifying international partners and opportunities for trade, technology transfer and joint R&D, advice and support on accessing UK and European RD&I funding streams, help in accessing private and institutional finance, support in developing high growth business models and the provision of intensive coaching and training. c/o Business West, Leigh Court Business Centre, Abbots Leigh, Bristol, BS8 3RA | 01275370997 | info@enterpriseeuropesw.org.uk
Invest in Bristol and Bath If you're a developer or occupier/investor looking to move forward, Bristol and Bath can offer you everything you could possibly need to succeed. Bristol and Bath is the business powerhouse of the South West of England, where innovation and success are part of the landscape. Where creativity, aerospace engineering, financial services, environmental technology and large-scale industrial distribution businesses are nurtured and developed. Where a highly skilled workforce is never in short supply. And where you'll have the infrastructure in place to meet your development or business goals, however ambitious. Discover Bristol and Bath. | Visit Invest in Bristol and Bath
West of England Local Enterprise Partnership The West of England Local Enterprise Partnership supports business growth and is working to attract new jobs to Bristol, Bath and Weston-super-Mare – and the surrounding countryside. It's generally a prosperous area with an excellent quality of life and a growing national and international profile. The West of England has unrivalled business strengths, is at the forefront of academic research, and has a well-qualified workforce and a vibrant social scene. It's a great place to live and work and, as a partnership between business and local authorities, we are making it a better one. We are working together to support:
• 75,000 new jobs by 2030
• 3.4% annual growth by 2020
• Over £1 billion of private sector investment over the next 3 years
• A well motivated workforce with the skills that business needs
• The foundations for a long-term sustainable economy
Travel West The Joint Local Transport Plan is our 15 year vision for transport investment in the West of England. The plan was agreed in 2010 by Bath and North East Somerset Council, Bristol City Council, North Somerset Council and South Gloucestershire Council. | Visit TravelWest.info
Low Carbon South West is a membership organisation representing businesses, academia, investors, local authorities, regional and national agencies promoting the growth of the environmental technologies and services sector in the South West. Membership is open to any business in the South West with an interest or involvement with the Environmental Technologies Sector. Benefits of membership include invitations to networking events and seminars, mailings of news, events and projects, and a profile in the searchable membership directory | 28 Queen Square, Bristol, BS1 4ND | 01179458730 | info@lowcarbonsouthwest.co.uk | Visit Low Carbon South West
Supplying the South West This regional portal gives you a one-stop shop window on contract opportunities from a growing number of councils in the South West.  Even without registering, you can use the portal to look for information about existing contracts and new opportunities.
If you register (free of charge), you can:
post a profile of your company, indicating what sorts of opportunity you are interested in
receive email notifications whenever opportunities matching your profile become available
register an expression of interest in a published opportunity and request contract documentation to be sent to you.
Visit Supplying the South West
The Federation of Small Businesses (FSB) is non-profit making and non-party political. It is the UK's largest campaigning pressure group promoting and protecting the interests of the self-employed and owners of small firms. In addition to lobbying the Government on legislation and regulation affecting small businesses, the FSB provides a range of benefits to members including access to a 24hr, 365-days-of-the-year legal advice line, free banking, financial services and a lot more. There are also networking opportunities. FSB is organized on regional lines and the South Gloucestershire branch forms part of the Gloucestershire and West of England region. Gloucestershire and the West of England Region Office | 01285700801 | region.office119@fsb.org.uk | Twitter: @FSBGlosandWoE | http://www.fsb.org.uk
The University of the West of England (UWE) Research, Business and Innovation Department provides access to UWE services for business and the community whilst promoting collaboration and commercialising the outcomes of university research and expertise in innovation. Service areas include: Continual Professional Development; consultancy; business start-up and incubation; collaborative research including Knowledge Transfer Partnerships; innovation and enterprise support including technology transfer, public engagement projects and work-based learning. Research, Business and Innovation, University of the West of England, Frenchay Campus, Coldharbour Lane, Bristol, BS16 1QY | 01173282039 | rbi@uwe.ac.uk | www.uwe.ac.uk/business
The University of the West of England (UWE)is a modern, growing university in the thriving city of Bristol. UWE is one of Britain's most popular universities, with more than 30,000 students and 3,000 staff and is the largest provider of higher education in the South West of England. Students come to Bristol UWE from all parts of the UK, as well as a significant and growing number of international students from over 140 countries worldwide | Frenchay Campus, Coldharbour Lane, Bristol, BS16 1QY | 01179656261 | www.uwe.ac.uk
South West Innovation Vouchers – Funding to cover 40% of the costs associated with accessing UWE Bristol expertise and resources, for projects with a total value of £3k – £10k. Can be used in conjunction with the TSB Innovation Voucher scheme, which provides up to £5k of funding to help businesses work with a university for the first time.
Knowledge Transfer Partnerships (KTPs) – 60% government funded scheme that has been shown to produce an average increase of over £283,000 in annual profits before tax. Places a talented graduate in your business to focus on a specific project for a period of six months to three years, supported by an academic supervisor.
Subsidised graduate internship scheme – A cost effective and low risk opportunity, offering recruiters up to £1,500 funding to employ a UWE graduate on a fixed term project (part-time and full-time options).
Professional and short courses – UWE Bristol offers a range of courses at various levels, some of which are industry specific while others cover general business topics such as project management and leadership. It also facilitates bespoke, in-house training on request.
Academic consultancy – Delivering projects that range in focus, scope and duration, covering everything from prototype design, material analysis and testing services, to management, strategy and business development.
QuickMark (market assessment service) – Bespoke, professionally researched market assessment reports designed to identify the broad potential for new products, processes, services or customer groups.
Technology Transfer opportunities – Opportunities for the commercialisation of UWE Bristol's intellectual property.
Make the most of our university – develop your CPD and build the skills of your staff through our library
Department for International Trade work with UK-based businesses to ensure their success in international markets, and encourage the best overseas companies to look to the UK as their global partner of choice | International Trade Centre – South West, Leigh Court Business Centre, Abbots Leigh, Bristol, BS8 3RA | 01275370944 | uktisw@mobile.ukti.gov.uk | http://www.ukti.gov.uk/
---
Locate to Avonmouth Severnside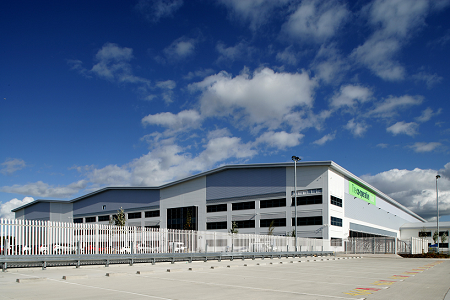 With a strategic location and immense development area, Avonmouth Severnside is a prime location for businesses thinking big and operating nationally or internationally.
Locate to Filton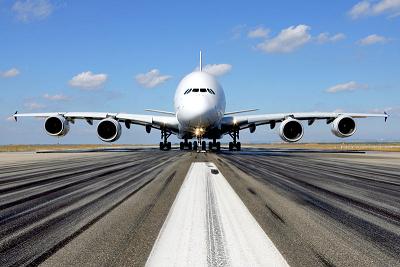 A world-class area rich in aerospace technology, manufacturing and engineering. Thanks to unlocked development land, invest in your business on a reputation of excellence.
Locate to Emersons Green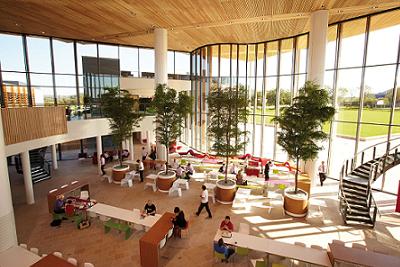 An excellent new enterprise area that provides the environment, space, flexibility and support for science, research and innovation businesses to locate, flourish, grow.