West of England Green Business Grants
As part of our West of England Low Carbon Challenge Fund, we have a £1 million Green Business Grants fund to help small and medium sized businesses improve their energy efficiency.  This is part of our commitment to achieving clean and inclusive growth.
How much grant is available?
Cashback grants of £1,000-£15,000 per business are available to cover 40% of eligible costs.  You can also get a free energy survey if you need one.
What can the grant be used for?
Capital works to improve the energy efficiency of buildings, such as insulation, heating, lighting and glazing;
and/or capital purchases and their installation costs to improve the energy efficiency of your business operations, such as more efficient equipment.
Check out the SME Guide to Energy Efficiency for ideas.  Your project must be based on recommendations from an independent energy survey.
What are the benefits?
The West of England Green Business Grants mean that you can access cutting edge low carbon technologies along with professional expertise and guidance to realise the maximum benefits for your business.
Making energy efficiency improvements to your buildings and business operations means that you can start reducing your operating costs and be protected from future energy price rises.  The grant is an opportunity to replace older inefficient equipment and ensure that new equipment has lower maintenance costs and lasts for longer.  Your project could make your buildings more comfortable and healthier for staff to work in, particularly if they are cold and draughty in winter.  This could make it easier to attract and retain staff, thereby saving on recruitment costs.  This all adds up to more money available that you could use for other things, like growing your business.
Your project will also help you avoid waste and emissions that harm the environment; including reducing the greenhouse gases that are causing global warming and extreme weather events.  Improving your green credentials may help you meet your customers' expectations for a modern business and could help you win new contracts, particularly in the public sector.
Is my company eligible to apply?
Your company is eligible if it is:
a small & medium sized enterprise – with fewer than 250 employees AND a turnover of equal to or less than €50m OR a balance sheet of equal to or less than €43m (including any partnership your organisation is a part of or any linked enterprises – for more information download the 'User Guide to the SME Definition' from this webpage);
based in the West of England region – i.e. located in Bath & North East Somerset, Bristol, North Somerset or South Gloucestershire local authority areas;
VAT registered;
content to be credit checked by a third-party credit reference agency.
The following organisations are not eligible to apply for this grant:
charities (although you can apply through a trading arm);
cash businesses;
sole traders;
community groups, sports clubs, village halls and similar entities are not eligible to apply;
businesses in the fishery, aquaculture, banking and insurance sectors
Is my project eligible?
Is your project based on recommendations from an independent assessment of your organisation's energy use? Either WECA's free energy report or another report that WECA has seen and approved in Stage 1.
Is your project based on eligible activities? e.g. capital works or purchases that will make your buildings or business processes more energy efficient.
Are you sure that your project is not required to meet a UK or European standard? Activities that are required for your company to meet a legal duty are not eligible for this grant.
Is your project new? You should not have started procurement, entered into any contracts, started works or paid any money towards your project.
Will your proposed expenditure reach a minimum total of £2,500? Green Business Grants will support projects costing £2,500 – £37,500 in total.
Do you have access to funds to cash flow your total project expenditure? Green Business Grants are paid in arrears once your project has been completed.
Are you claiming grant for no more than 40% of your eligible costs?
Can you afford to pay at least 60% of the eligible costs of your project? 60% of costs will be between £1,500 – £22,500. This cannot be paid using any other public money.
Do you have your landlord's permission for works to a building or buildings, if required? This must be in place before you apply.
Will your project meet current Building Regulations, if required? You need to have considered how you will achieve this.
Will your project require planning permission? You need to have considered how you will achieve this in the time available.
Can you complete your project within 6 months of the grant award? Projects that do not complete within 6 months of grant award, unless otherwise agreed, will lose their funding.
Have you read and understood our guidance on procurement? Available on this webpage.
When is the grant available?
Full applications can be submitted anytime between Monday 1st July – Friday 1st November 2019.  Grant awards will be made in September and December 2019.  The grant must be spent within six months of the award being made, unless otherwise agreed.
How do we apply?
Please complete the Stage 1 Application Form and email it to LCCF@westofengland-ca.gov.uk or send it to WECA, LCCF, 3 Rivergate, Temple Quay, Bristol, BS1 6EW.  Guidance to help you complete the application can be downloaded from this page.  If you have an existing energy report, please attach it with your Stage 1 Application Form. We will review the form and confirm whether you can move on to the next stage of application.
For an informal chat about this grant, please email as above or call 0117 332 1520.
How is this funded?
Green Business Grants are part of the £1.7 million West of England Low Carbon Challenge Fund (LCCF), managed by WECA and funded from the European Regional Development Fund (ERDF).  Established by the European Union, ERDF helps local areas stimulate their economic development by investing in projects which will support innovation, businesses, create jobs and local community regenerations.  This is confirmed funding and will be unaffected by the UK exiting the EU.
Why are WECA supporting this?
The LCCF supports WECA's aims to create a diverse, resilient and affordable energy system that enables economic growth whilst reducing greenhouse gas emissions in line with national targets.  The LCCF will also fund the Local Energy Scheme to deliver small-scale, renewable energy generation.
---
Locate to Emersons Green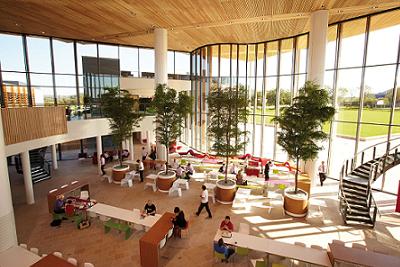 An excellent new enterprise area that provides the environment, space, flexibility and support for science, research and innovation businesses to locate, flourish, grow.
Locate to Filton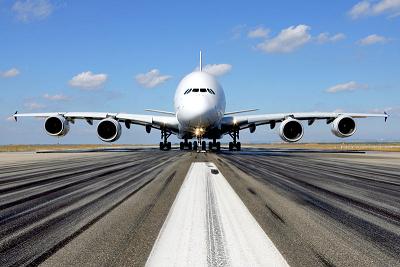 A world-class area rich in aerospace technology, manufacturing and engineering. Thanks to unlocked development land, invest in your business on a reputation of excellence.
Locate to Avonmouth Severnside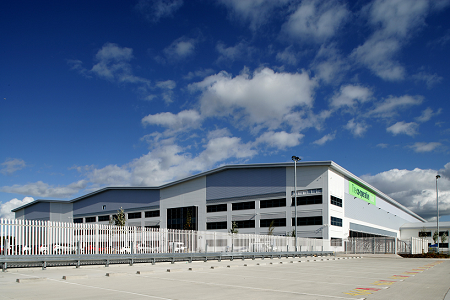 With a strategic location and immense development area, Avonmouth Severnside is a prime location for businesses thinking big and operating nationally or internationally.