Sponsoring Streetscape
Roundabouts are as close as you can get to the perfect place to put your company in the public eye.
Sponsorship of one of South Gloucestershire's roundabouts entitles you to either 3 or 4 signs on the roundabout of your choice – each one in a prime roadside location seen by thousands of motorists every day of the year.
To see how roundabout sponsorship could work for you contact Mark Cadman at Bommel UK Ltd on 0800 074 2395 or at mark.cadman@bommeluk.com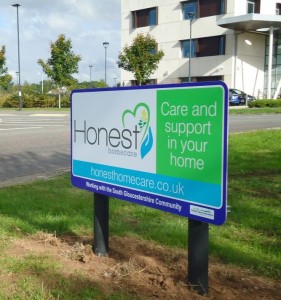 ---
Locate to Avonmouth Severnside
With a strategic location and immense development area, Avonmouth Severnside is a prime location for businesses thinking big and operating nationally or internationally.
Locate to Filton
A world-class area rich in aerospace technology, manufacturing and engineering. Thanks to unlocked development land, invest in your business on a reputation of excellence.
Locate to Emersons Green
An excellent new enterprise area that provides the environment, space, flexibility and support for science, research and innovation businesses to locate, flourish, grow.